Travel is the New Luxury for Asian Millionaires
On the 27th of May, Agility's MD Amrita Banta opened ILTM 2019, the leading luxury travel event in Asia Pacific, with a topic on: "The Asian Millionaire Traveller in 2019", joined by Philip Ho, from Leading Hotels of the World, Carol Chen, from Diadema Travel agency, Dervla Louli Musgrave, Founder of Compare Retreats and moderator Chris Kucway, Editor of Travel + Leisure Southeast Asia.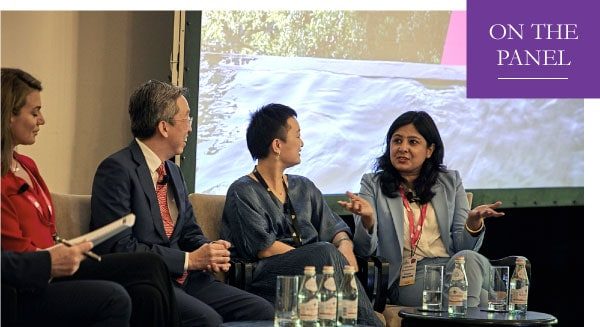 ILTM is the largest event for luxury travel professional in Asia Pacific. Attended by over 500 luxury travel suppliers and 150 media publications from 21 Asia Pacific countries, the event offers great opportunities to network and learn about trends shaping luxury travel.
This years theme, "Healthy, Wealthy & Asian…" focused on the importance that wellness has acquired for luxury travelers, particularly in Asia. Wellness is one of the fastest growing industries in the world, and wellness tourism has grown by a breath-taking 133 million trips in the last two years alone. Asian luxury consumers are at the forefront of this global phenomenon, on one hand incorporating wellness as an integral component of their travel, on the other shaping demand for traditional Asian wellness practices like yoga, meditation, traditional Chinese or ayurvedic medicine.
Amrita shared findings from Agility's 2019 Affluent Insights report, the pre-eminent annual study on affluent and millionaire consumers in Asia-Pacific. Every year, the Agility report surveys luxury purchases, habits and preferences of millionaire travelers and luxury purchasers in six markets: China, Hong Kong, Singapore, Japan, South Korea and India, for a total sample of 903 respondents.
Enter your details below to receive this edition of Agility's newsletter.